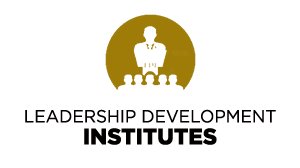 The Leadership Development Institute will host its College Life Experience on Friday, July 14, 2018, through Saturday, July 15, 2018, at the University of Texas at Austin. The College Life Experience is part of our two- year program for rising juniors (and seniors for 2017 only) which will begin during the summer period but will continue through the fall and spring semesters. This year, we are only accepting 20 juniors and 20 seniors to become members, participate and grow under the tutelage of LDI. Our participants will be housed at the University of Texas at Austin, staying in dormitories, during this two-day, overnight retreat and will experience college life like never before. We will host seminars centered around our three pillars of excellence- leadership, citizenship, and education- and engage in various networking and extracurricular activities while on campus.
Mission Statement
The Mission of the Leadership Development Institute is to develop a cadre of young men of color who are ready to be leaders of the 21st century by preparing them to graduate high school and succeed in their postsecondary education (PSE) pursuits.
Vision
The Leadership Development Institute will produce young men of color who value community and achievement, display self-respect and love, practice patience, and spirituality as they hold themselves accountable to their family, brothers, and community
The Leadership Development Institute will be a two-year program that will assist high school junior and senior young men of color from school districts in the greater Austin and surrounding areas in developing vital skills and knowledge to successfully complete high school and achieve their postsecondary education goals.
The Objectives of all LDIs are:
to develop a cadre of positive youth leadership throughout the nation.
 to stimulate an appreciation for African American leadership in the United States and the world.
to expose students to various leadership skills, opportunities, and challenges.
to inform students of the current and emerging economic, social, political, communal, and cultural issues affecting African Americans and people of color in America and the world.
to nurture a network of positive youth by providing fertile opportunities for them to interact on various social and cultural settings.
to promote and stimulate an appreciation for Historically Black Colleges and Universities.
to encourage civic involvement, such as voting.
to link the LDI with the fraternity's programs and special projects, such as Project Alpha, A Voteless People is a Hopeless People, and Go to High School Go to College.
Contact Us for more Information